Original Content: https://support.lykke.com/hc/en-us/articles/360001348205-How-do-I-generate-a-new-API-key-
How do I generate a new API key?
API keys are codes passed to the computer program to identify the origin of the request. API key is used to authenticate an API call and to track the number of request made by a particular app. API key is required to access trading history, update/delete/add orders, get wallet balances, etc. You may find the API methods with endpoints that require API key by visiting our HFT API documentation: https://hft-api.lykke.com/swagger/ui/.
It is important that you protect your API key as it acts as the password of your account. In case your API key is compromised, you may generate a new one by following the instructions below:
Login to your Lykke Wallet account using your credentials and go to https://wallet.lykke.com/wallets/hft
Click the pen icon at the left part of the wallet name as it will enable you to edit the details of the API wallet (Name, Description, etc).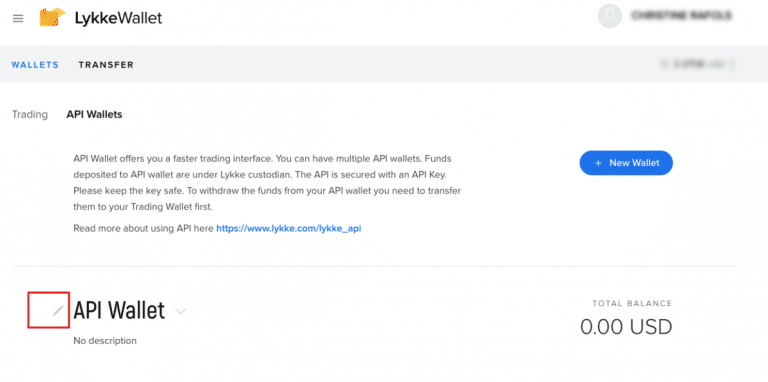 Click the key icon to regenerate a new API key.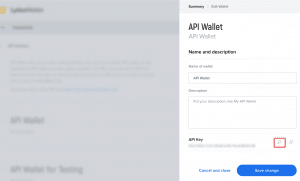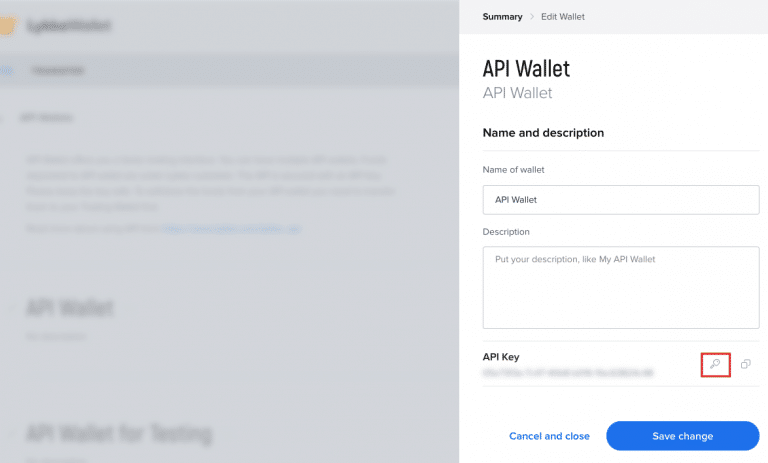 Click the Save Change button.
** Note: DO NOT share your Private Key to anyone to avoid compromising your API wallet.