This article explains all settings in the
basic
configuration view of Machinas on
Machina
Trader. On the left side of the MachinaTrader UI within the menu, each Machina has it's own menu item and submenu. The available submenus for each Machina are:
Dashboard – A Machina-specific dashboard that shows a summary, the Machina-status, a list of trades/orders, as well as portfolio and profit information.
Configuration – Allows configuration of the Machina such as Buy/Sell-Settings, Strategy settings and more).
Trades – Shows a list of all trades of the Machina.
Orders – Shows a list of all orders placed by the Machina.
Logs – Shows all Machina-specific log information.
To configure a Machina after it has been created via the wizard or via manual creation, click on "Configuration" within the respective Machina to get to its configuration view.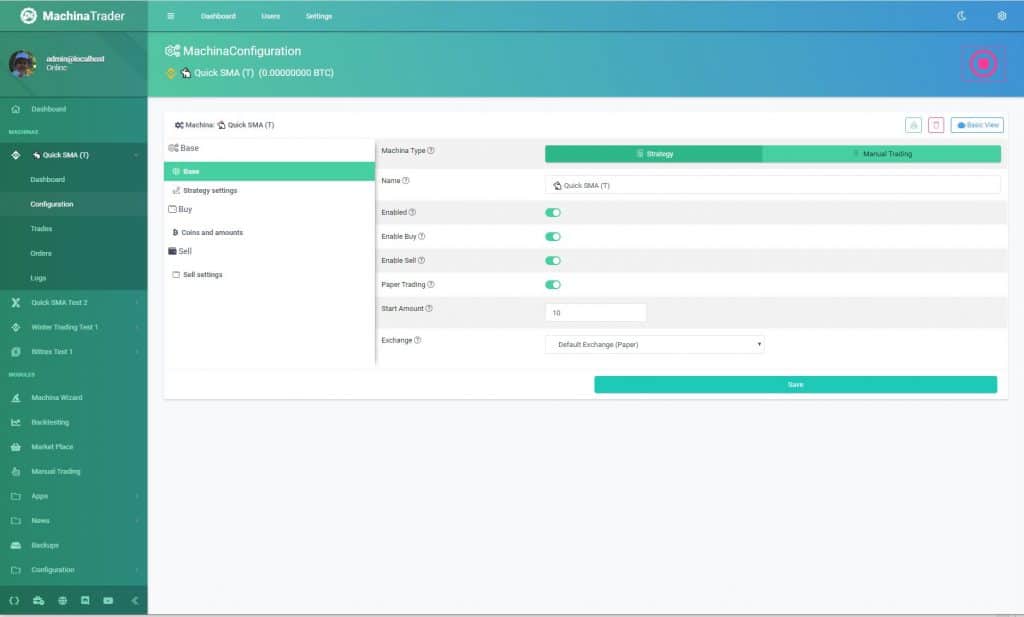 The configuration view standard setting is the
basic
view. It shows fewer options than the
advanced
view and is intended for beginners that mainly use shop strategies and presets. If you wish to read about the extended settings in the "advanced view", please go to the "MT: Machina Config Advanced View"-article
here
.