To 
create a new Machina, navigate to 
Machina Wizard 
in
 the left menu.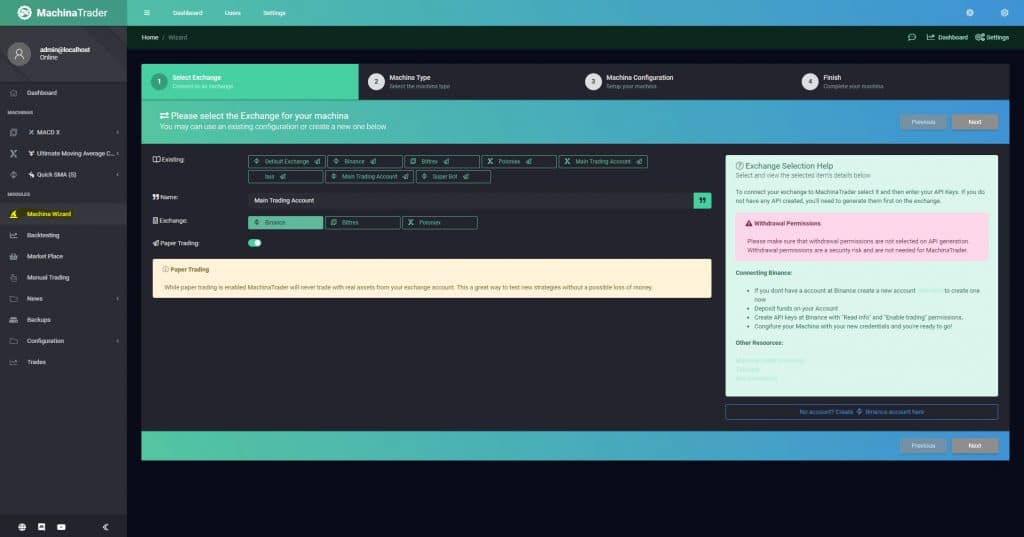 The first step of the wizard is to select the 
T
rading 
a
ccount
to use for this Machina. 
If you want to use an existing one
, enable it by clicking on it.
To create a new Trading Account, give it a name and select the target exchange. 
By default paper trading is selected
. For live trading, 
disable this option to enter the corresponding API Keys.
Once the trading account has been defined, click 
Next
 to 
proceed
 to the next step.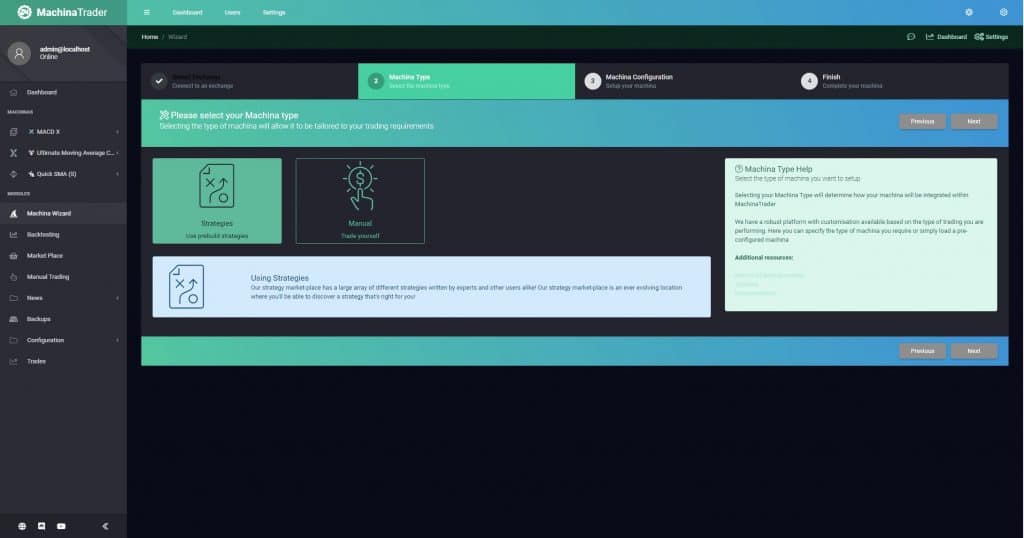 This step enables you to select the type of Machina, at this stage two types are available: 
Strategy Machina
 which is intended for running automated trading based on a Strategy and 
Manual Trading Machina
 which is intended for executing trades based on target prices.
Let's select a Strategy Machina and press 
Next
 to move to the next step.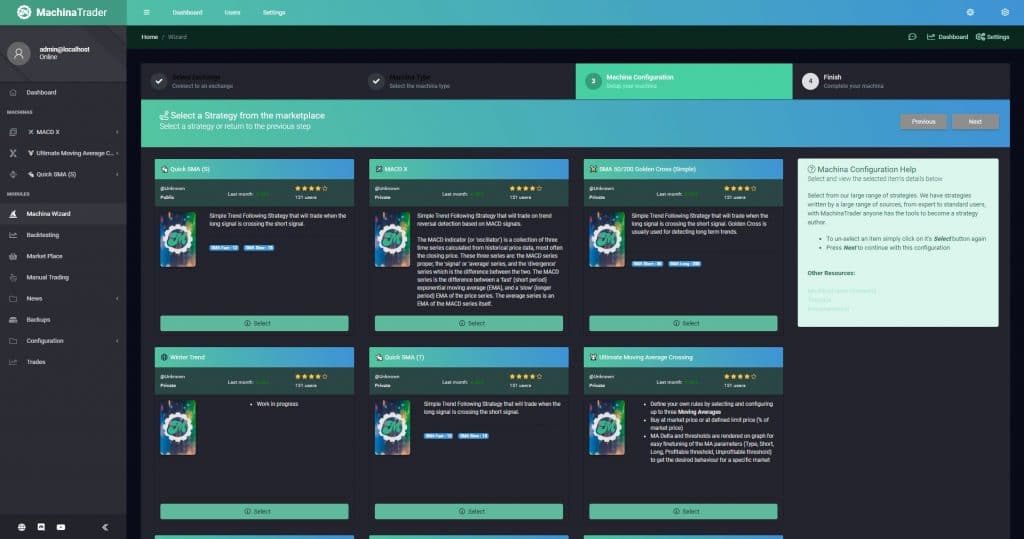 As we have selected a Strategy Machina, we now need to select which strategy to use with this Machina, there are several pre-existing strategies from the market place to 
choose
 from. 
It is 
always 
recommended to take the time to 
backtest
 a strategy and understand when it performs 
trades, for which markets and conditions it is suitable before letting it 
trad
e
 real assets
 for you
.
After selecting a strategy, click on 
Next
.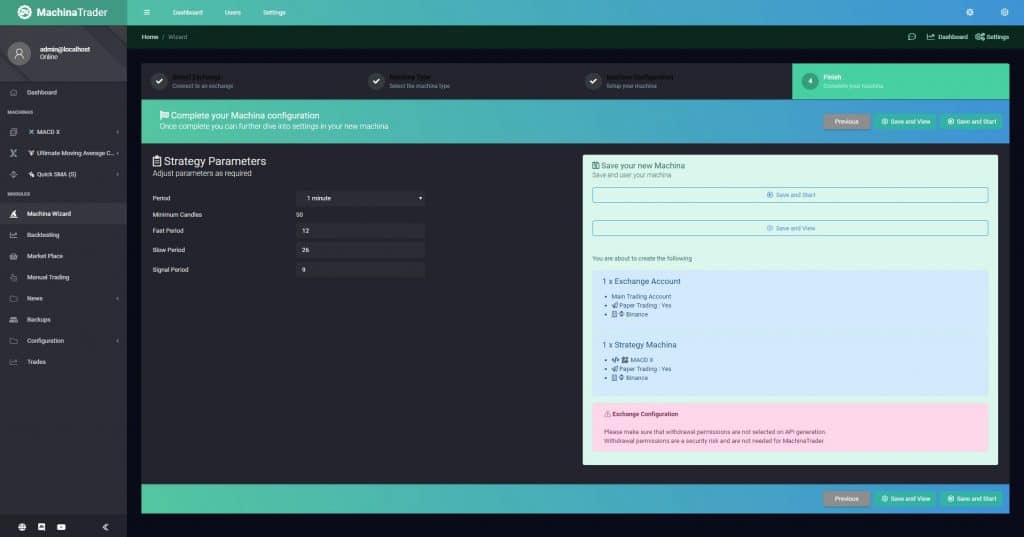 We are now on the summary screen where we can 
see
 the 
selected
exchange
 and 
 the strategy 
that is going to be use
d
. 
In this step, we
 can 
also 
configure the Trading Interval 
and the 
parameters which are specific to the 
selected 
Trading Strategy.
Once this is done and 
If everything looks correct, press
Save and View
 to confirm and you have just created your first Machina!