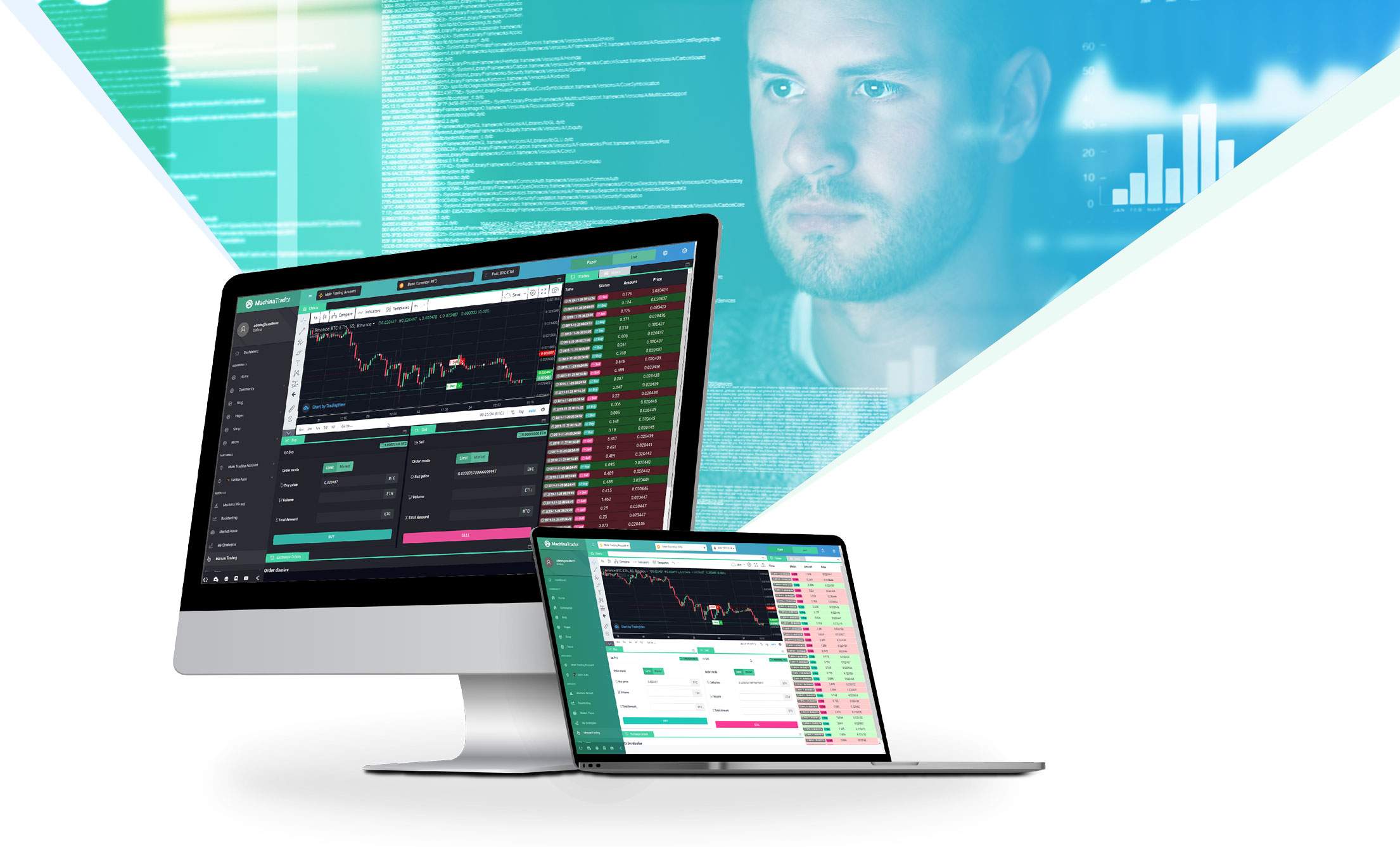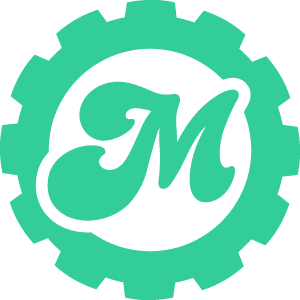 Machina

Trader

BETA
Your secure gateway
to Crypto Trading
Professional Crypto Trading tools for everyone to
trade and invest in a secure and transparent way.
JOIN
How it works
MachinaTrader is more than a Crypto Trading Software. It's a professional and intelligent trading ecosystem. Innovative technology opens up a whole new world of opportunities in automated market-making, running in a high-security cloud environment or local on your devices. A growing community to swap ideas and daily News blogs to be informed will additionally gear you up for the road to Alpha. Create a trading strategy like never before
Build, test and run your fully automated crypto bot with an outstanding set of features, options and services – for professionals and enthusiasts – and generate additional income by offering your winning strategies on our Social Marketplace. Rent strategies & signals on our Social Marketplace
If you prefer the shortcut, you can rent successful trading strategies or subscribe to Signal Services from other users of the MT-Community. In addition, customizable built-in-templates will support you to improve your own strategies. Buy & sell fully automated in realtime – 24/7
Connect your MachinaTrader Instance and trade directly via API on your Crypto Exchange Wallet and maximize your profits on the Crypto Markets. Share your results with the public or in private groups of the MT-Community. Increase your income with our referral program.
SIGN IN
Supported Exchanges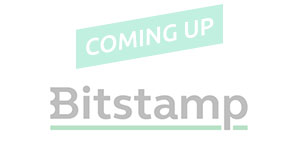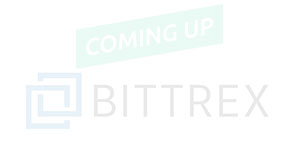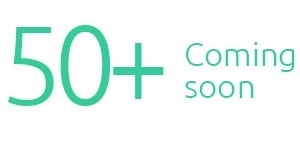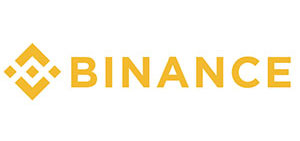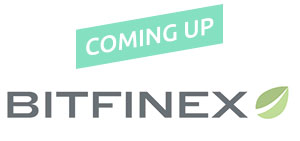 Build your trading Machina with
professional features
Build your trading Machina
Build Your customized and fully automated crypto trading bot based on our extensive set of features, options and services.
Build, edit and configure Trading Strategies
Use industry standard indicators and advanced calculations as well as live or historical market data.
Backtesting
Test trading strategies on live markets without using real funds and run backtests on historical market data.
Signal Services Marketplace
Subscribe and trade with your preferred services or host and sell your own to our community.
Manual Trading
Make your own decisions and control your funds & trades manually.
Strategy Trading
Use our built-in strategies or create your own. You can test and run them on the major crypto exchanges.
Account Monitoring
Monitor your portfolio or a specific account in read only mode.
Cloud hosted or local based
Use MachinaTrader online or take total control and run it locally and keep your private keys truly private.
Crypto Exchange API Support
MachinaTrader supports a constantly growing number of crypto exchanges.
Script Editor
Build & edit your trading strategies on a script based editor. Integrate data sources and libraries of your choice.
Portfolio Statistics
Track all your assets, financial operations as well as trading and portfolio performances.
Easy to use Wizards
Configure complex trading mechanisms using our built-in configuration wizards.
Platform Independence
MachinaTrader is compatible with Windows, MacOS and Linux.
Technical Indicators
Use our integrated indicators or build custom ones.
Intelligent Newsfeed
Get Market specific News in realtime while trading manually or use the aggregated data for your trading strategies.
Backup
Use build-in industry standard tools to Backup your data to any datastore you want.
Community Widgets Dashboard
Customize your dashboard with functional widgets, created by yourself or by other community members.
Nightmode
Automatically switch to Nightmode based on your browser settings or do it manually.
Debugging
Use Visual Studio Code or any other IDE to write your scripts.
Custom Connectors
Our modular architecture allows highly efficient integration of any kind of API.
SIGN IN
Machina

Trader


Private Beta Sneak peek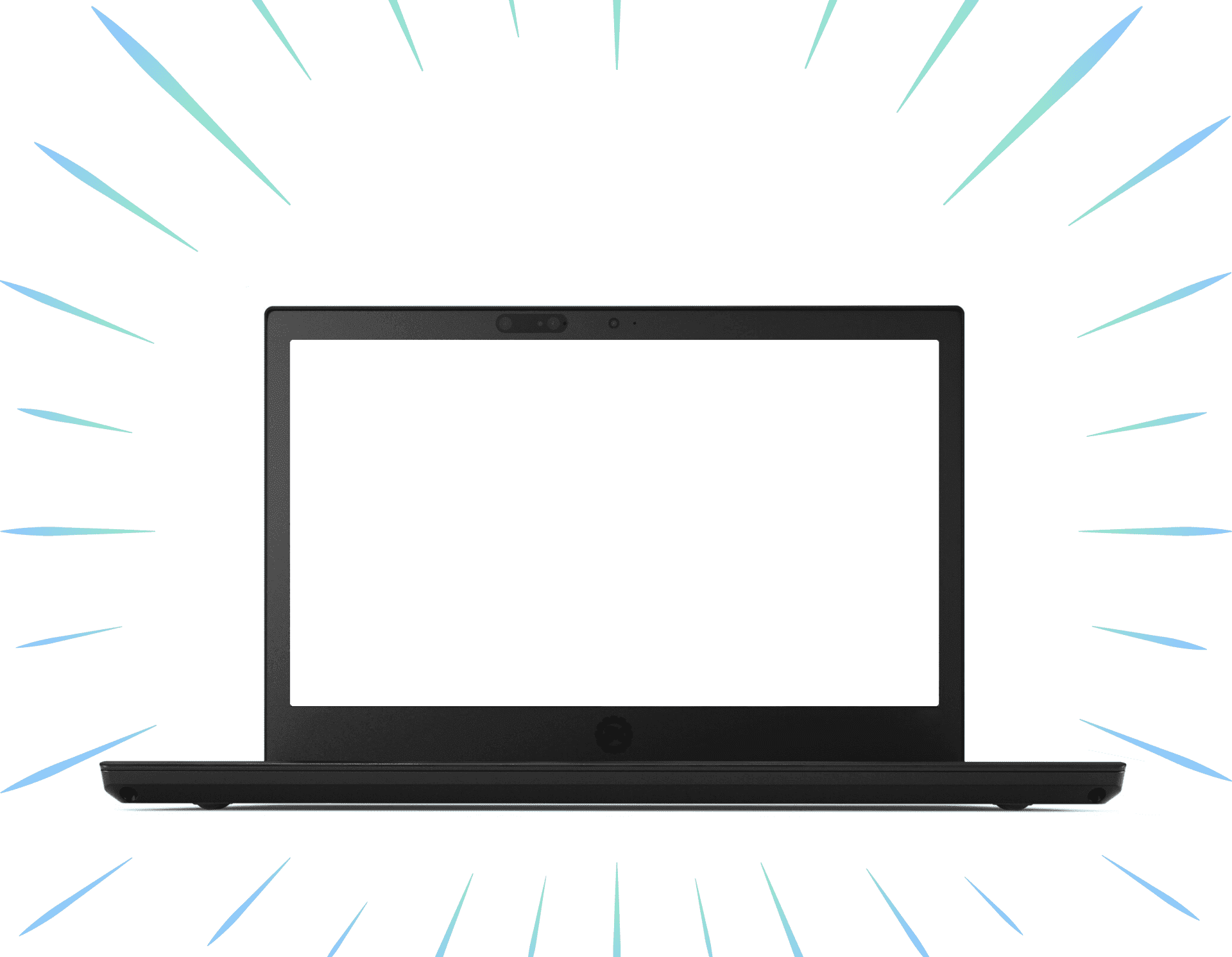 Join the Community
Become an active member of our growing community! Exchange ideas with others, discuss strategies or analyze the latest News. Get help if you have Questions – or just have a chat about the current market situation. By the way you can increase your user level and profit from additional benefits.
ACTIVITIES
Become an affiliate
Once you enter the world of MachinaTrader, you probably want to share your experience. Send out a refferal link to your friends or place some fancy website banners to attract your visitors. For this purpose we offer a few nice banners. Our Affiliates Program will help you and your crowd to reach your profit goals.
HOW IT WORKS
Machina

Trader

subscription models
Early Access
We value your interest in our Early Access program. However, please be aware that MachinaTrader is currently in Early Access, and while we are working diligently to ensure its stability and functionality, it may still contain bugs and limitations.

Read more about Early Access
Bronze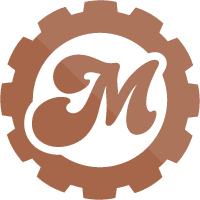 1 Machina

20 max. selected Pairs/Machina

Cloud hosted

$1000 Trading Equity Limit/Machina
Silver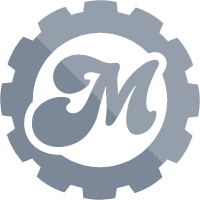 3 Machina

50 max. selected Pairs/Machina

Cloud hosted

$5000 Trading Equity Limit/Machina
Gold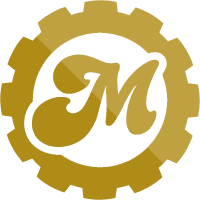 5 Machina

75 max. selected Pairs/Machina

Cloud hosted

$25 000 Trading Equity Limit/Machina
Platinum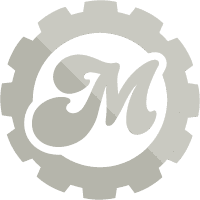 15 Machina

150 max. selected Pairs/Machina

Cloud hosted

Unlimited Trading Equity Limit/Machina
* All prices are VAT excluded
Frequently Asked Questions
One of the advantages of MachinaTrader is its ease of use. Our platform is made for everyone, beginners as well as professional traders. If you are a novice you can just rent a strategy in the marketplace and run your own Machina in 3 simple steps.
MachinaTrader has been built from the ground up with the various types of users that will use our platform in mind. Signal Service Providers will be one audience who will be specifically addressed via the provision of an extensive set of features. This will allow you to handle all of your business-related activities from a single integrated environment.
A Machina is an automated trading agent that executes trades on your preferred crypto exchange(s). A Machina allows you to run your own trading strategies, which you can create using either templates of our marketplace or our simple configuration wizards. If you are an advanced user, you may build whole new strategy approaches via our integrated development environment.
No, we are not a crypto exchange, we do not hold your assets at any time! We provide a sophisticated environment which allows you to automate your trading based upon the configured exchange(s).
MachinaTrader is an all-inclusive platform for crypto markets based on cutting-edge technology. Highly reliable, ultra-scalable, blazingly fast!
SEE ALL FAQs