MachinaTrader
A new era in automated trading
Everything in one place.
Highly reliable, ultra-scalable and blazingly fast.
MachinaTrader: Give your Crypto Bot what it really deserves.
Hi, I'm Bob, a crypto trading bot. In the beginning, I felt like nothing more than a rusty tin can, because I've been due some reliable features a long time ago… however, after delving into the world of MachinaTrader, my life went from zero to hero in the blink of an eye!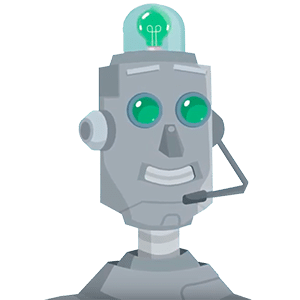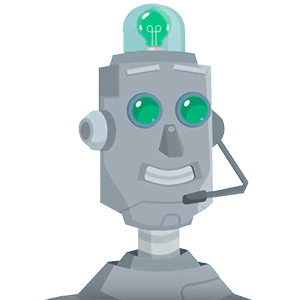 MachinaTrader contains a complete set of Features based on leading-edge Technology
Build, edit and configure Trading Strategies
Use industry standard indicators and advanced calculations as well as live or historical market data.
Easy to use Wizards
Configure complex trading mechanisms using our built-in configuration wizards.
Backtesting
Test trading strategies on live markets without using real funds and run backtests on historical market data.
Cloud hosted or local based
Use MachinaTrader online or take total control and run it locally and keep your private keys truly private.
Script Editor
Build & edit your trading strategies on a script based editor. Integrate data sources and libraries of your choice.
Intelligent Newsfeed
Get Market specific News in realtime while trading manually or use the aggregated data for your trading strategies.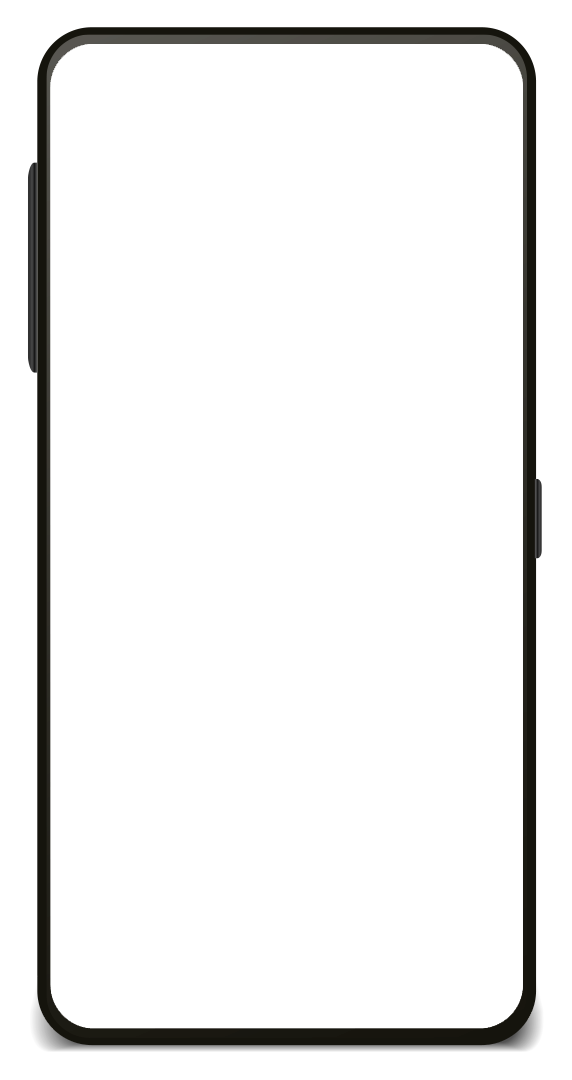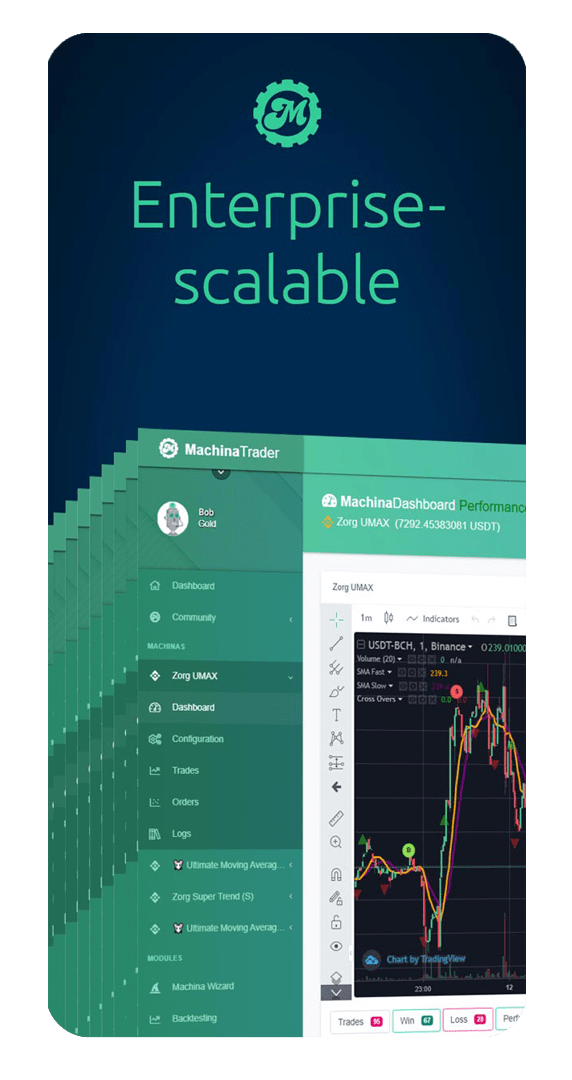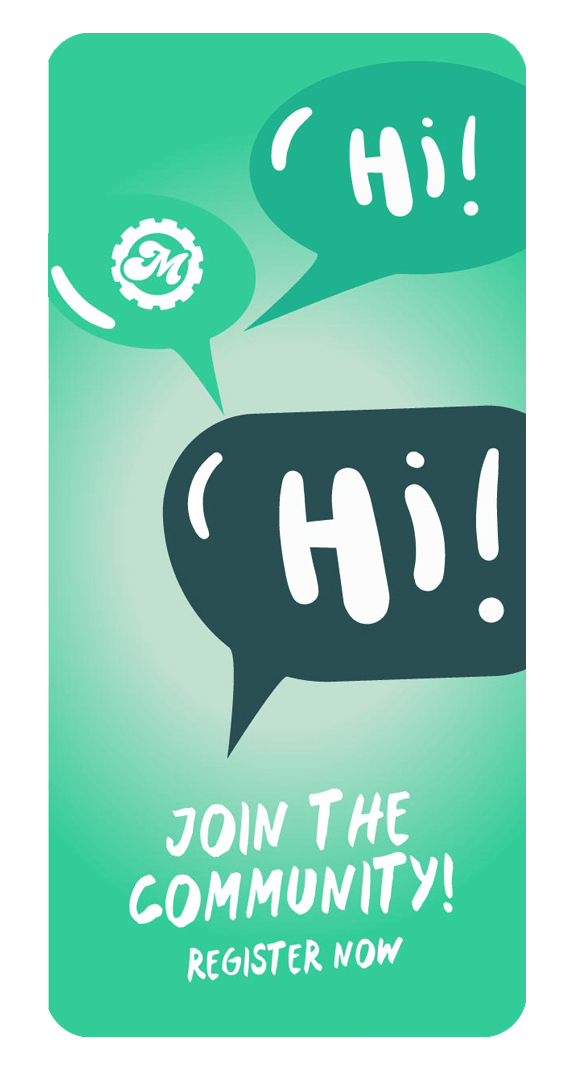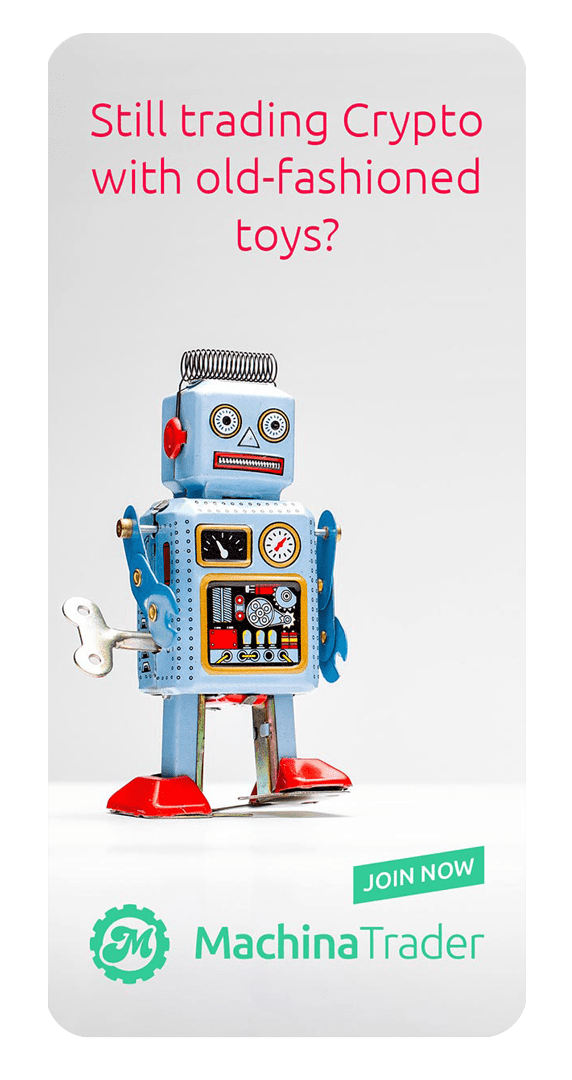 The most complete set of tools for Strategy Development & Trading​
MachinaTrader is your Swiss Army Knife for automated trading, which sets a new standard for developing, testing and executing trading strategies in one single place.
Professional tools for high performance trading, strategy backtesting and data analytics. No coding necessary.
One single cockpit to monitor, manage and trade your assets.
Our lean architecture enables rapid data download and processing speed.
Like-minded Community & unique Social Network for better decisions​
MachinaTrader is part of the community and the community is part of MachinaTrader. It's a seamless integration that unifies technology with human interaction for advanced intelligent crowd data analytics.
Open source algorithm library and community-driven Marketplace.
Sentiment analysis based on user ratings, community interaction and machine learning outputs.
Public and private groups, beneficial discount and badge system based on user interaction.
Get rewarded for your skills and your outreach on our Social Marketplace
Signal Services, trading Strategies, Dashboard Widgets, extended reports & data sets provided by us or our Community. Join our affiliates program to boost your business and generate additional income.
Full transparency on performances and user ratings.
Customize and brand your product and keep control of your intellectual property.
Service fee only, no trading fees or hidden costs.
Stay tuned & get in touch: Join our channels.
Share your experience with our community and learn about Crypto Trading in the MachinaTrader University. Invite friends, share trading strategies and benefit from our referral program. Learn, develop and maximize your profits. Together!
Join our community​
Become an active member of our growing community! Exchange ideas with others, discuss strategies or analyze the latest News. Get help if you have Questions – or just have a chat about the current market situation. By the way you can increase your user level and profit from additional benefits.
Become an affiliate
Once you enter the world of MachinaTrader, you will want to share your experience. Send out a refferal link to your friends or place some fancy website banners to attract your visitors. For this purpose we offer a few nice banners. Our Affiliates Program will help you and your crowd to reach your profit goals.
Learn at the MT University​
Learn how to get the most out of our crypto trading ecosystem. From simple tasks such as getting started or setting up your first Machina to challenging tasks about complex trading strategies. Find out how to develop a handy strategy – and how you can continuously adapt it to the current market situation.
"MachinaTrader is an amazing product and definitely raising the bar for the entire industry when it comes to technology, functionality and speed! This is the future of automated trading! Great job guys."