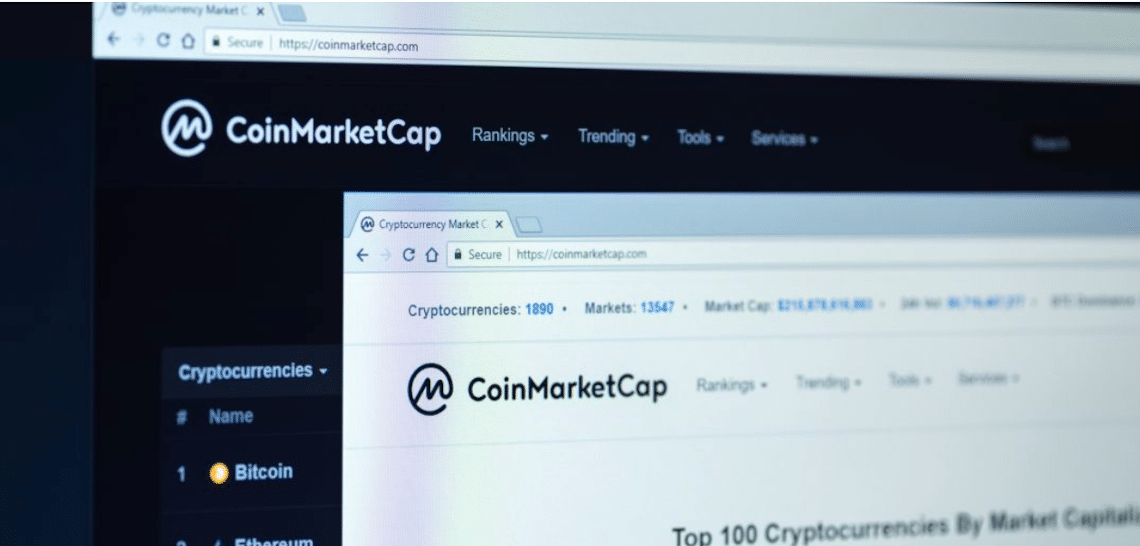 This acquisition has been hiding in plain sight for some time. The crypto exchange Binance takes over the popular US crypto information service Coinmarketcap.
Coinmarketcap – 35 million requests per month

It is now official: Binance has confirmed that it has acquired the, currently ,most popular crypto information service. According to reports in The Block magazine, Binance may have spent around 400 million dollars on the acquisition. According to the magazine, the acquisition was mainly paid for with shares and NBB tokens. The acquisition of Coinmarketcap would place this deal among the top three most expensive crypto acquisitions. The platform, which is based in the US state of Delaware, is one of the most successful services in the crypto sector and, according to the statistics tool Similar Web, generates around 35 million hits per month.
In addition to information on various crypto-currencies, the platform also offers daily updated information on stock exchanges, individual trading volumes and data on the technical specifications of the respective currencies. Coinmarketcap also attracts significantly more website visitors than Börse Binance itself, which clearly shows how firmly the portal is established in the crypto world.
Criticism of incorrect trading volumes

Coinmarketcap had to adjust its volume-based ranking algorithm in November because of washtrading of some exchanges whose trading volumes were artificially increased. Washtrading, i.e. the artificial inflation of trading volumes, is a popular marketing tool of some exchanges in the crypto-market. This led to the fact that almost unknown crypto exchanges regularly appeared in the top 24h volume statistics of Coinmarketcap. In the top 100 listed Coinmarketcap exchanges alone, 73 exchanges were ranked, which generated over 90% of their volume through wash trading.
Binance on course for acquisition

Binance is regarded as ambitious when it comes to taking over companies in the crypto sector. Last year, for example, the stock exchange already bought up at least nine companies. The company is pursuing ambitious goals. For example, CEO Changpeng Zhao announced at the beginning of the year that the stock exchange would like to offer support for more than 180 Fiat currencies by 2020.
With the recent acquisition of the most popular information service Coinmarketcap, Binance is securing its presence on the crypto-related Internet. This raises some questions about the future neutrality of the data processor. Some users of the platform see this takeover as a threat to the objectivity of Coinmarketcap. It is assumed that the credibility of Coinmarketcap will suffer from this deal.
*Originally published in German at CVJ.ch