Recurring market commentary on what's happening in the crypto markets, summarized by Crypto Finance AG Senior Trader Patrick Heusser.
Market commentary
Good Morning, folks!
We started the week with the Cardano "Mary" hard fork.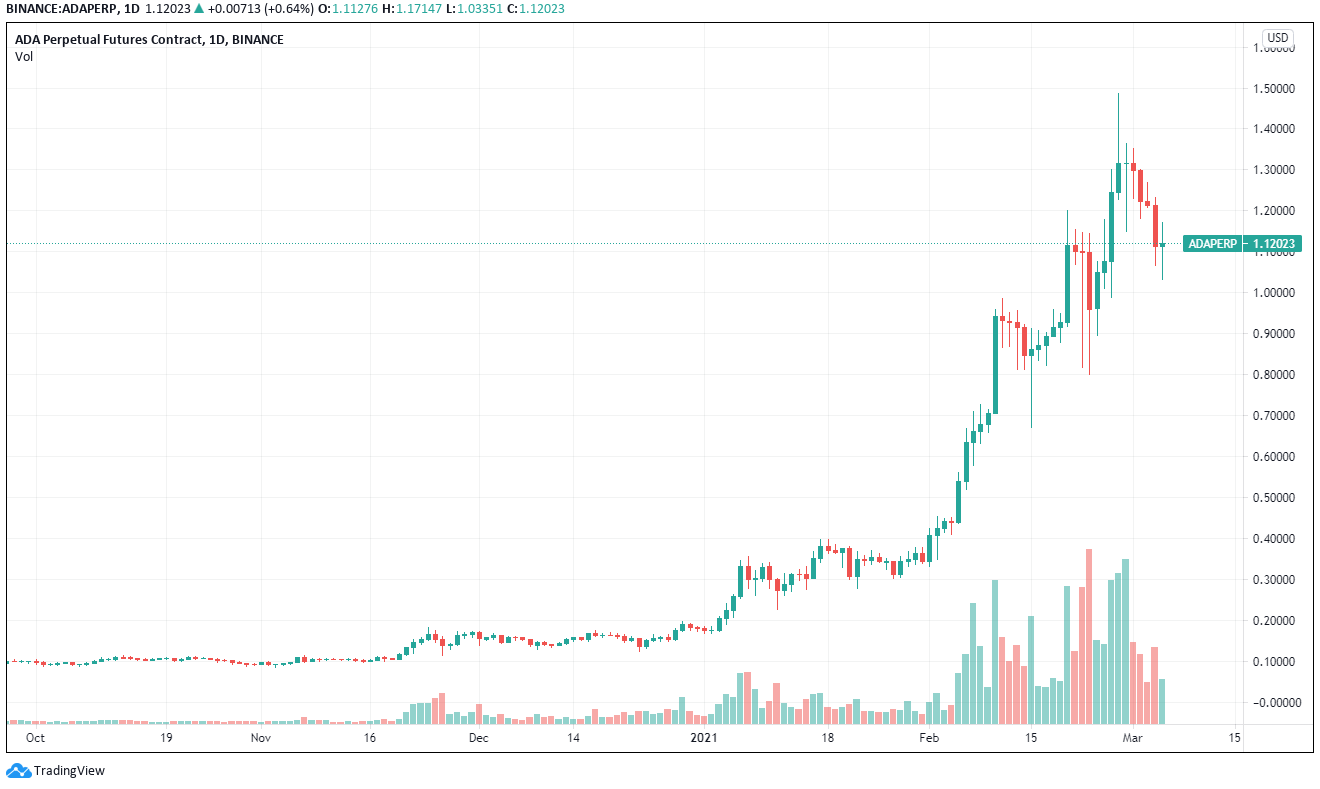 "Mary" allows users to create tokens that run on Cardano natively, just as ADA does. By allowing for the creation of tokens on the Cardano blockchain, Cardano's decentralised blockchain will be transformed into a multi-asset blockchain.
This will unleash the full promise of Cardano for a wide range of services and solutions, e.g. decentralised finance (DeFi), non-fungible tokens (NFT), stablecoins, and others. It paves the way for a burgeoning decentralised crypto economy.
Enabling new tokens was one of the first big use cases that caught on for Ethereum, enabling 2017's multi-billion dollar initial coin offerings.
The middle of the week was the most quiet of the year so far. BTC traded between USD 46k-52k.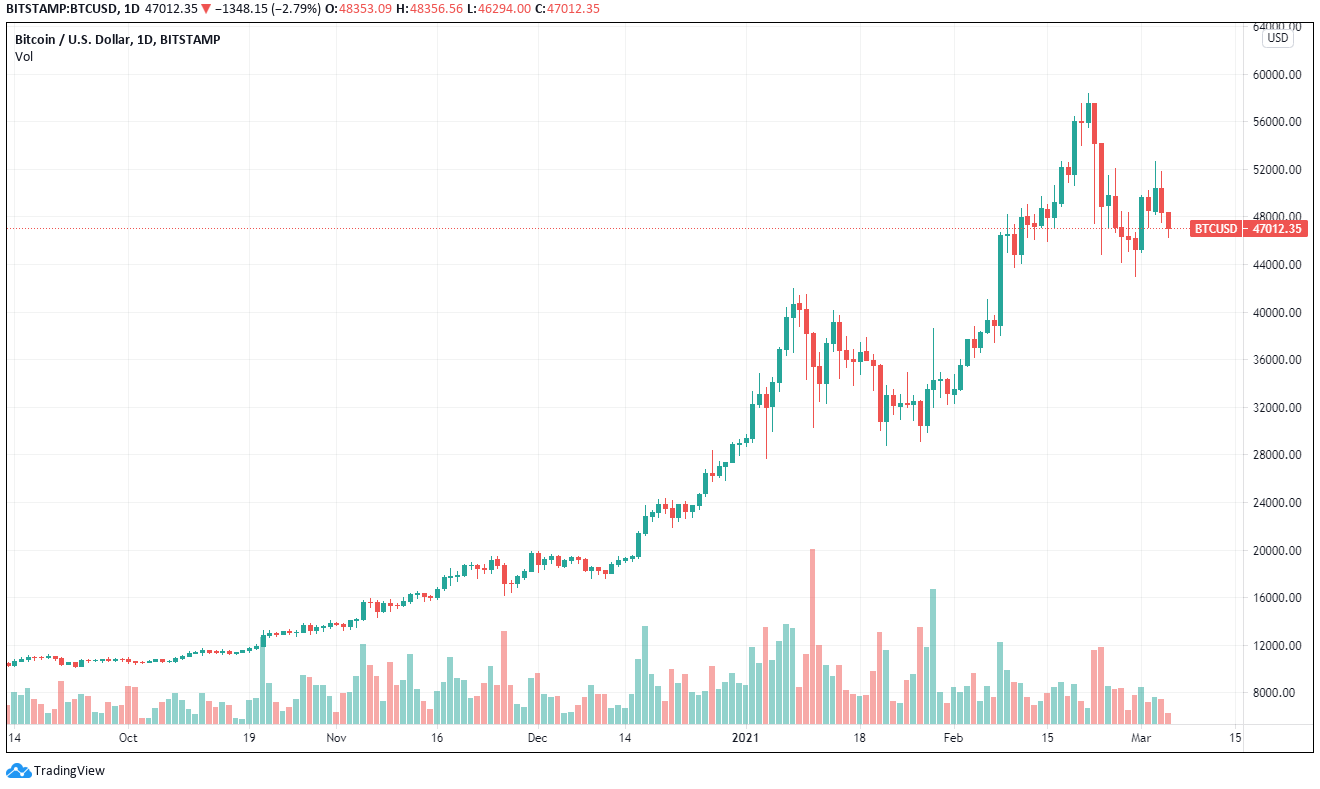 Overnight markets reacted negatively to Fed Chair Jerome Powell's comments last night after he said that he expects some inflationary pressure, but that this most likely won't be enough to make the central bank hike rates. He also said that the rise in yields did catch his attention and that they would improve current economic conditions.
*Originally posted at CVJ.CH