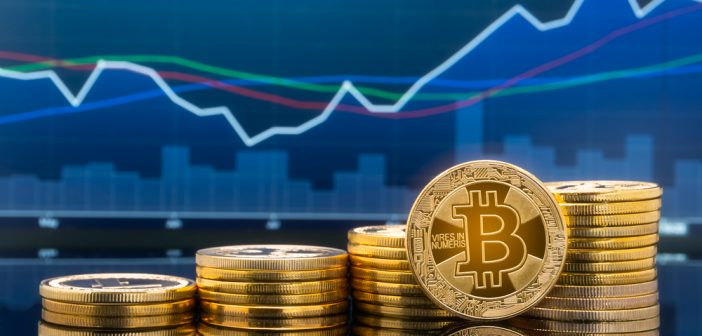 The Swiss pioneering fintech ETP issuer, 21Shares AG. has officially passed the $1 billion mark in assets under management across its diversified 12 crypto asset ETPs.
In just over 2 years, 21Shares AG has witnessed a 200-fold increase in its assets and joined the select elite ETF/ETP issuer list with over $1 billion in assets. The success of the Swiss startup can largely be attributed to two phenomena:
A rapid appreciation and acceptance from institutional investors in the crypto-asset industry. Since its lows of USD$ 5,000 in March 2020, Bitcoin has grown to over $55,000 in February 2021. Furthermore, the usage of the Ethereum network has increased from $950 million to over $43 billion in the same time period. The exorbitant growth in asset prices has sparked demand globally from institutional investors in this niche asset class.
Its proven track record listing physically-backed ETPs gives retail and institutional investors safe, convenient and easy access to cryptocurrencies via a familiar structure. Institutions in Europe and elsewhere prefer the institutional-grade structure of the Swiss ETP over certificates in order to gain exposure in the most efficient and safest way to Bitcoin and other cryptocurrencies. The Swiss ETP structure – first utilized by 21Shares AG via the HODL crypto basket ETP – shares many characteristics of traditional ETF structures such as an approved EU prospectus, listing on regulated European exchanges, open-ended using creations/redemptions to prevent premiums and discounts, full segregation and collateralisation of the underlying assets and utilising many ETF market makers for intraday liquidity. Since the Swiss ETP structure is not constrained by the UCITs diversification requirements, it is ideally suited to give investors safe access to more nascent and desired asset classes.
We are extremely excited to have reached a critical milestone in such a short period of time. The growth in 21Shares ETP's business is largely due to the incredible efforts of our team and the loyalty of our clients.

Ophelia Snyder , Co-Founder and President of 21Shares
Since its inception, 21Shares has launched a total of 12 different crypto asset trackers on all regulated exchanges in the D-A-CH region. The company is the only issuer that currently has an Ethereum ETP (AETH) on 2 regulated stock exchanges and 3 regulated exchange segments offering the bitcoin ETP. No other crypto issuer has such a comprehensive offering on regulated markets. It owns over 90% of the market share of crypto basket ETPs and its latest product, the polkadot ETP has gathered over $25million in 15 days, demonstrating the immense popularity of the 21Shares suite of crypto ETPs.
It was also the first issuer to list the XRP ETP (AXRP) which under its current regulatory scrutiny is still listed and traded under normal market conditions. It gained instant recognition for listing the World's first short bitcoin ETP (SBTC) which is also centrally cleared for added compliance support on the Frankfurt Stock exchange. It is the only issuer to have 9 crypto ETPs admitted to trading on the Stuttgart exchange.
With such institutional demand wanting to gain exposure to crypto via an ISIN, it took us less than two weeks from announcing $500 million in AuM to now exceeding $1 billion. It is rapidly becoming judicious for many wealth managers, private banks, family offices and individuals to allocate to crypto assets. We expect to reach even greater heights in 2021 across both our AuM at 21Shares as well as across the crypto ecosystem.

Hany Rashwan , CEO of 21Shares
*Originally posted at CVJ.CH