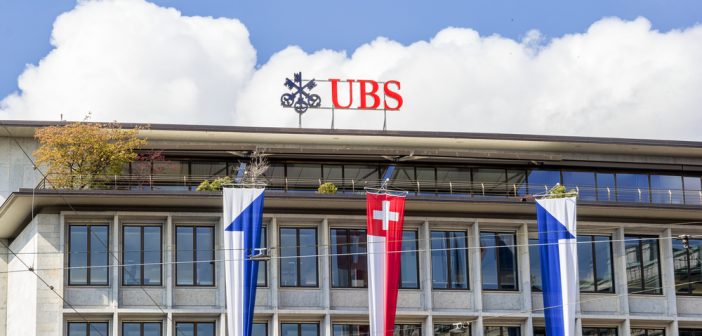 Over the past year, some banks have expanded their services to cryptocurrencies due to strong demand. Especially in the US, this trend is picking up. Now UBS also wants to allow its wealthy clients to invest in cryptocurrencies.
Internationally, banks have been rather skeptical about Bitcoin and other cryptocurrencies in the past. But according to Yan Zhao, president of crypto custodian NYDIG, demand is gradually becoming too great to ignore the new asset class. This is increasingly evident in the United States.
In the "crypto nation" of Switzerland, the reaction of big banks lagged behind for quite a while. Now UBS also wants to offer cryptocurrencies to its wealthy clients, as reported by Bloomberg.
UBS's attitude towards Bitcoin
In the past, the major Swiss bank has increasingly made negative statements about digital assets. Back in January, UBS warned in a study of a potential total loss when investing in cryptocurrencies. The authors cited regulatory uncertainties, the volatility of the asset and central bank digital currencies (CBDCs) as potential competition. They also had difficulty calculating a "fair value" for Bitcoin.
Nonetheless, the bank is exploring various ways to give wealthy customers access to digital assets. Because of the volatility, UBS said, crypto investments would have to be limited to a small portion of clients' total assets. Under consideration are in-house services as well as third-party investment vehicles.
Global adoption of cryptocurrencies
Especially in the US, major banks have been active for some time. JPMorgan first recognized the "longevity of Bitcoin" as an asset class in June 2020. As recently as December, the US bank was already noting growing institutional interest in cryptocurrencies. Goldman Sachs also responded to strong demand by reopening its crypto trading desk this March. This just a year after they called Bitcoin an "inappropriate asset class".
The first major U.S. bank to actually add Bitcoin to its offerings was Morgan Stanley. They, too, felt almost compelled to offer an investment option in the face of customer demand. The major financial institution resorted to three different Bitcoin funds. The approval of a Bitcoin ETF in the U.S. could facilitate similar projects. For years now, the SEC has rejected any applications. But in March, heavyweights Fidelity Investments and Goldman Sachs also entered the race.
Originally posted at CVJ.CH