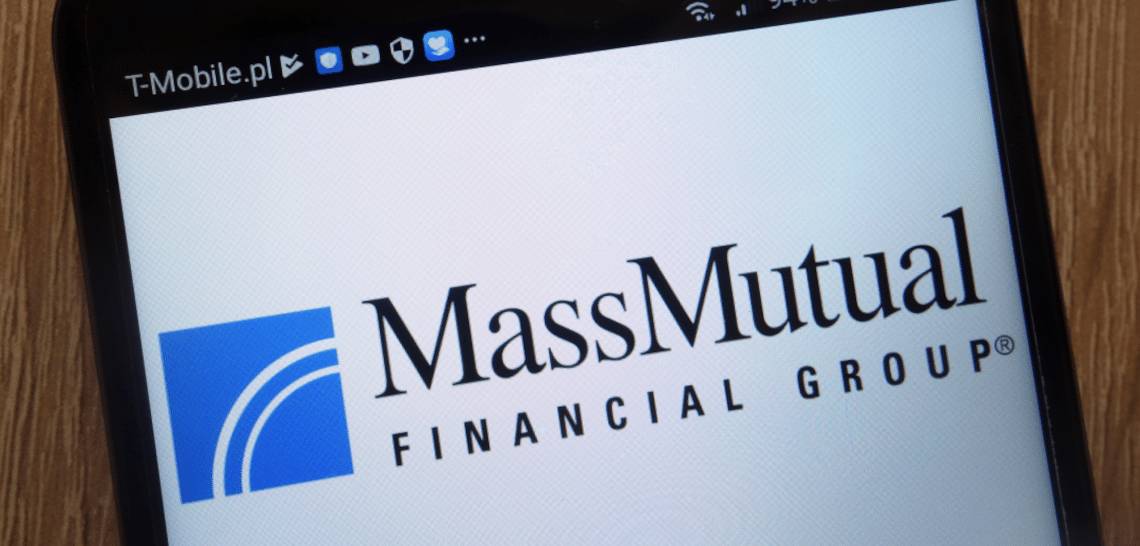 One of the largest U.S. insurance companies, Massachusetts Mutual Life Insurance Company (MassMutual), is acquiring a minority stake in Crypto asset manager NYDIG, while making a $100 million Bitcoin investment for its general investment fund.
MassMutual is a U.S. based insurance company that serves five million customers worldwide. With over $37 billion in revenue, it is one of the largest companies in the Fortune 500 by revenue. Yesterday, they announced an investment in NYDIG, which focuses on the custody of digital assets for institutional investors. They also invested $100 million of their general investment fund in Bitcoin.
First insurance company with Crypto position
New York Digital Investment Group (NYDIG) is a young subsidiary of asset manager Stone Ridge that focuses on digital assets. MassMutual is taking a $5 million stake in NYDIG, which also has custody of their $100 million investment in Bitcoin. While this represents only 0.04% of their general investment fund, it is a big step for institutional adoption of Cryptocurrency.
We believe that an investment in NYDIG, as well as a Bitcoin position in our general investment account, will help us deliver long-term value to our insurance clients. We look forward to exploring further opportunities to work with NYDIG, consistent with our continued focus on innovation and diversification.

Tim Corbett, Chief Investment Officer (CIO) MassMutual
Bitcoin gains traction in institutional world
The first company to incorporate Bitcoin into their treasury strategy was business intelligence firm MicroStrategy. A few months ago, they announced they had purchased $250 million worth of Bitcoin. They had considered many assets, but saw Bitcoin as the best long-term investment. Also this week, a press release this week indicated that MicroStrategy intends to issue $550 million in senior convertible notes – for the sole purpose of acquiring more Bitcoin.
The perception of Bitcoin as a legitimate store of value is also growing among other companies. Back in August, the subsidiary of Fidelity Investments, one of the world's largest asset managers, published its Bitcoin investment thesis. Two months ago, for example, financial services firm Square also allocated a portion of its liquid assets to the "emerging value investment." Shortly after, major bank JP Morgan Chase pushed further into the Crypto world.
Since 2012 at Stone Ridge and since 2017 at NYDIG, we have been building our portfolio quietly, ahead of the tide that has now begun to swamp returns around the world. Bitcoin – asymptotically unprintable hard money with an uncorrelated risk premium – is a cornerstone of our practice.

Ross Stevens, Founder & CEO Stone Ridge Holdings Group, the parent company of NYDIG
The world's largest digital asset manager, Grayscale Investments, also saw its largest quarterly inflow ever in October, with more than $1 billion in new investments. This marks the third record quarter in a row. The New York-based investment firm, meanwhile, manages nearly six billion USD in digital assets, according to its recently released quarterly report. These assets are spread across its ten investment products, which are designed to give institutional investors access to the Crypto market.
*Originally posted at CVJ.CH