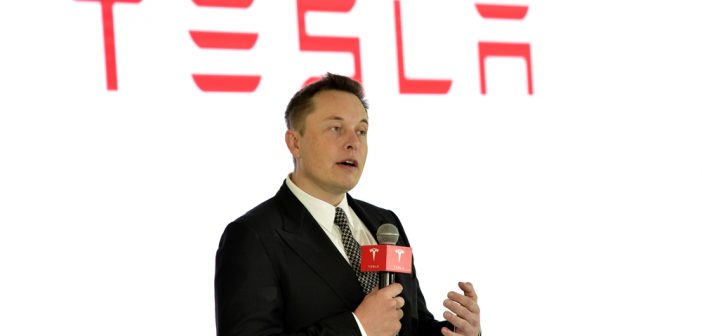 A few months ago, US car manufacturer Tesla announced a billion-dollar investment in Bitcoin. Since then, it was also possible to buy electric cars with the cryptocurrency. This option has now been suspended, the reason being the carbon footprint of the Bitcoin blockchain.
In February 2021, Tesla CEO Elon Musk described himself as a "big supporter" of Bitcoin (BTC). Shortly after, the company announced a $1.5 billion investment. Further, customers were also able to pay for electric cars with the cryptocurrency. This week, Musk changed his mind – Tesla no longer accepts Bitcoin as a payment method due to concerns about its carbon footprint.
High Energy Consumption of Bitcoin
In a tweet, Elon Musk explained the company's reasoning. Tesla is concerned about the increasing use of fossil fuels for bitcoin mining, particularly coal energy, he said. While the message mentions the benefits of cryptocurrencies, Musk says this should not be done at the expense of the environment.
Tesla wants to maintain current Bitcoin holdings and allow payments with them again once mining switches to renewable energy. The company is also looking for alternative cryptocurrencies that use less than 1% of Bitcoin's energy per transaction.
Reaction of the Community
For much of the broader crypto community, the news came rather unexpected. Just a month ago, Musk agreed with Twitter CEO Jack Dorsey that Bitcoin incentivizes renewable energy sources. He has also repeatedly voiced support for other energy-intensive cryptocurrencies such as Dogecoin (DOGE). Below Musk's tweet countless responses from Bitcoin supporters can be found disagreeing with the Tesla CEO.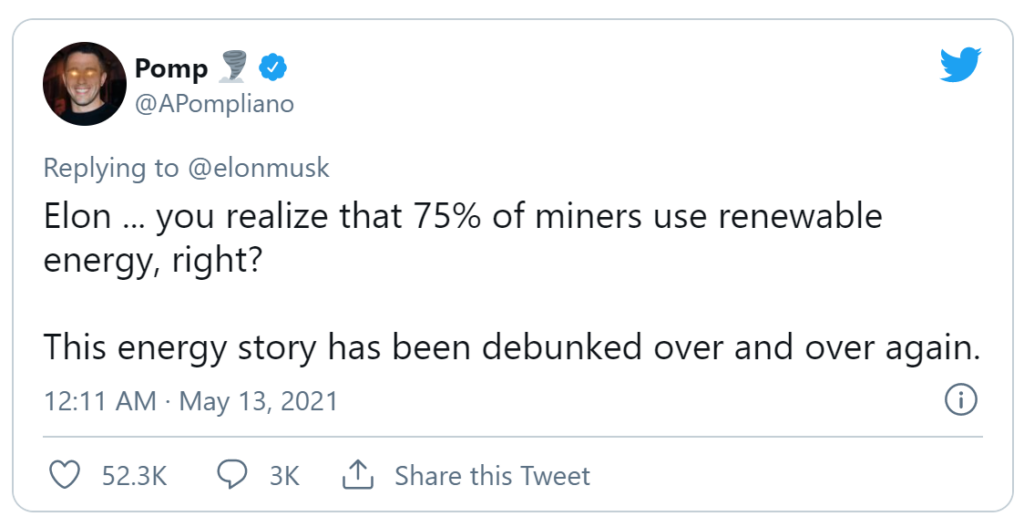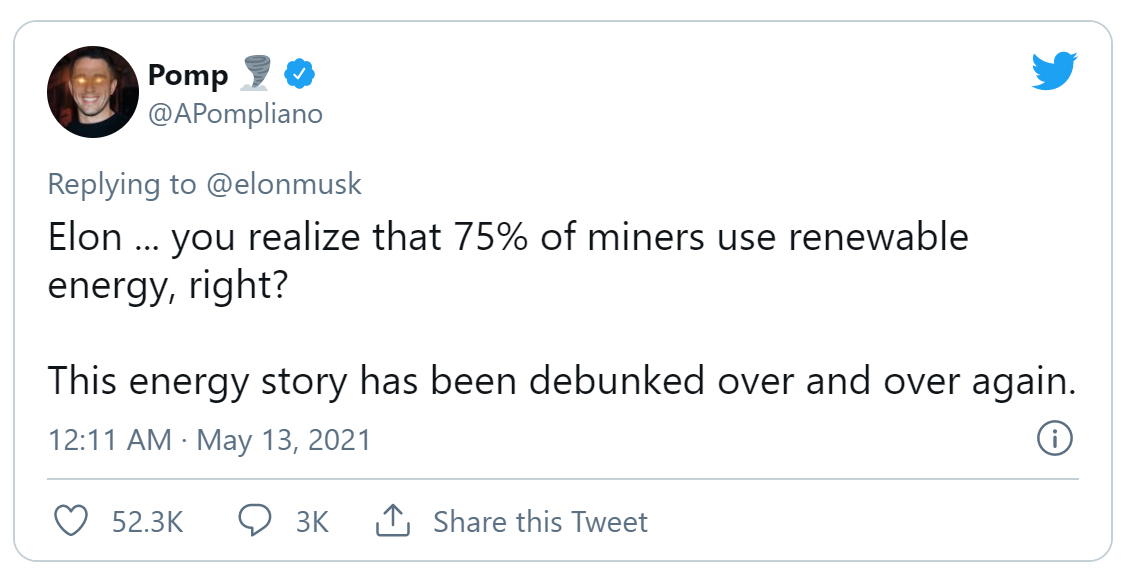 The actual share of renewable energy sources in Bitcoin mining varies depending on the study. According to a September 2020 report by the Cambridge Centre for Alternative Finance, 39% of crypto mining energy is renewable. CoinShares, a digital asset investment firm, optimistically estimates the number to be 77.6%. Some Bitcoin advocates even accused Elon Musk of having ulterior motives behind the announcement.
*Originally posted at CVJ.CH